SOCIAL IMPACT HEROES: WHY AND HOW ISAK PRETORIUS OF JAM INTERNATIONAL IS HELPING CHANGE OUR WORLD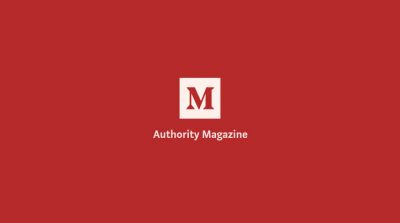 Do only what only you can do — this was a breakthrough for me that I wish I understood earlier. What I mean here is that particularly as leaders, we need to ensure that we are only doing the things that only we can do in the organization. Otherwise, we are doing someone else's job and allowing them not to, which hugely impacts culture, performance and ultimately means that you and your management team are not focusing on the things that are most critical to the organization's success.
As part of my series about "individuals and organizations making an important social impact", I had the pleasure of interviewing Isak Pretorius.
Isak Pretorius's 20 years of humanitarian services and business experience on the African continent has helped shape his passion to address the diverse needs of Africa's communities and businesses. He is the Group Executive Director of JAM International, one of Africa's largest non-profit organizations, and CEO of Afriscope, a business activator in the sub-Saharan Africa marketplace. He is passionate about helping Africa thrive through Transformational Development and bridging the gap between the not-for-profit and for-profit worlds. Isak is also the Africa regional honoree for the 2021 YPO Global Impact Award. He was recognized for designing and spearheading an electronic food voucher system to improve food distributions during the COVID-19 crisis, reducing food lines and increasing social distancing, while incorporating the commercial supply chain to protect and support small businesses through this volatile period.
Read the whole article, here.