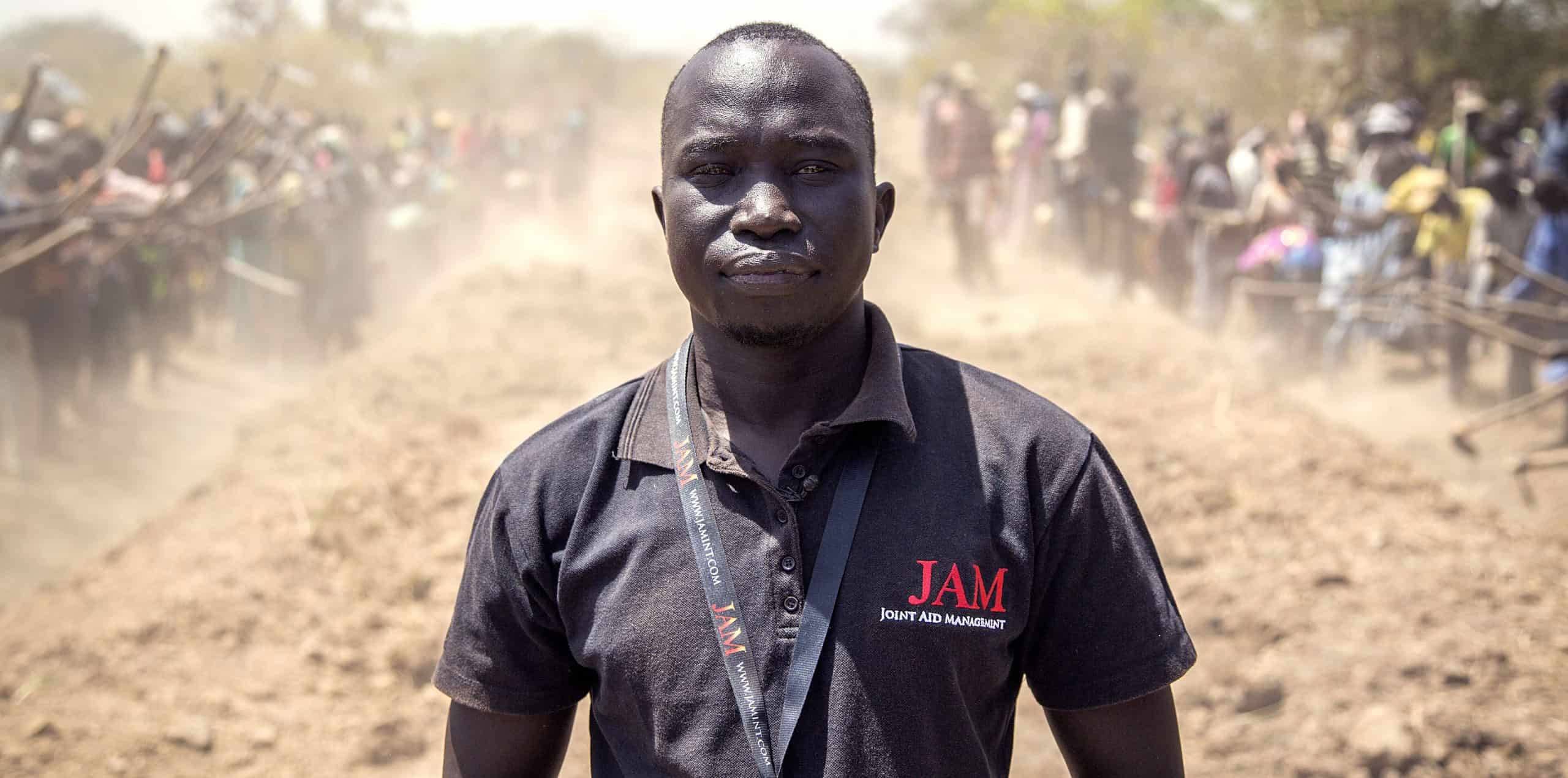 A global family
committed to
serving Africa.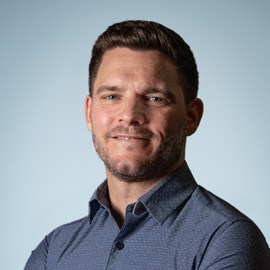 Born and raised in South Africa, Isak Pretorius is the son of Africa's great social entrepreneurs, Peter and Ann Pretorius. Isak's 20 years of humanitarian services and business experience on the continent has helped shape his passion to address the diverse needs of Africa's communities. Serving the people of Africa is at the heart of his life's work.
As Group Chief Executive of JAM International, Isak oversees strategy, culture, leadership and business operations required for JAM's future growth and success. Isak is committed to driving the organisation into the future and staying true to its vision of an Africa that thrives.
During his tenure at JAM International, Isak has been actively involved in providing lifesaving meals to millions of children in Africa, water and sanitation programs to thousands of communities and implementing complete community development assistance programs within the communities served. Isak has played a role in advising many governments, donor entities and NGOs on sustainable assistance programs that provide not only a handout but a true hand up towards a more stable and sustainable life.
Isak is a founding partner of Afriscope Holdings, a business providing end-to-end business development, strategy and facilitation services to African businesses and new entrants in African markets. Through Afriscope, Isak leverages his extensive government, business and international development funding relationships as well as local business partners in Sub-Saharan Africa. These key relationships help unlock business opportunities for Afriscope's business partners and clients. Isak is actively involved in investment advisory and capital raising services, with experience in structuring and raising capital for African businesses in multiple sectors.
Isak has been a member of the Young Presidents Organization (YPO) since 2009, having been Chair of the Pan Africa Chapter, Africa Regional Networks and now Membership Chair, Global Deal Network Africa Regional Chair, EMEA Super Region Chair, current Engagement Chair and incoming Vice Chair, as well as Champion of the best-of-the-best award-winning Africa Summit.
Isak is a graduate from the University of South Africa, with a BComm in Business Management, Economics, Law and Accounting.
He is passionate about Impact Development on the continent of Africa and bridging the gap between not-for-profit and for-profit entities. Isak is married to Terri and has two children, Kiera and Peter.
David Brown moved into the position of Wellness and Human Resources Executive at JAM International in 2021 after many years as Country Director of JAM South Africa.
He holds Bachelor of Science (Building) and Master of Business Leadership (MBL) degrees and commenced his career as an industrial engineer in the fast-moving consumer goods (FMCG) and food processing industries. He also spent many years in strategic and operational consulting, both locally and internationally in a wide range of sectors.
David considers it a privilege to be able to be involved in the important work that JAM does, serving the beneficiaries and people of Africa.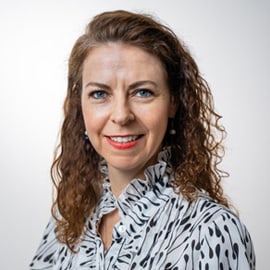 Fiona Hannig is the Chief Communications Officer for Jam International. Fiona moved into the humanitarian sector after spending most of her career in a corporate environment at Liberty Holdings where she gained 11 years of experience in integrated external and internal communication, stakeholder and media management, change communication and leadership communication. Armed with a master's degree in English, Fiona has travelled the world and is accustomed to operating in countries with diverse languages and cultures. She has an entrepreneurial spirit and ran a successful children's book enterprise — creating numerous bestsellers in her wake — before joining JAM. 
To the NGO world she brings her hallmark of delivering measurable value and return on investment and her passion for driving special marketing projects that go beyond business-as-usual.
Simon McGregor is Chief Development Officer at JAM International. He was the managing director of JAM UK from 2019 until 2021 when he took on his current role. During 2018 he acted as country representative for JAM in negotiations with the Sierra Leone government.
Simon's background is in financial research, corporate finance and stock transfer. He was a founder of financial information vendor, McGregor Information Services. When the business was sold to LSE-listed Naspers in 1999 it was the third largest provider of financial and business information in Africa. He also founded the sector research project that became the portal Who Owns Whom, now partly owned by LSE-listed UK credit information provider Experian. He founded bulk share dealer and shareholder analysis firm Mercantile Shareholder Services in 2001 and sold it to Computershare Analytics two years later when he joined their global executive. In 2004 he founded Symphony Investor relations and sold his shares when he moved to London in 2009 to take up the position of Managing Director at the UK's largest registrar and stock transfer agent, LSE-listed Equiniti Group. From 2012 to 2017 he was CEO and founding partner of corporate finance house, Gatestreet. In 2017 he became a partner responsible for corporate finance at Africa-focused consultancy, Afriscope.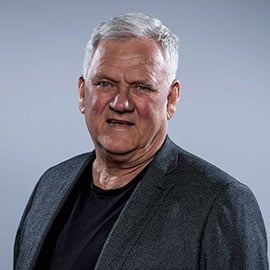 Our Co-Founder, Peter Pretorius
The late Peter Pretorius was the Founder and Chief Executive Officer of JAM International.
Peter began his career in the family construction company, with his father. After purchasing land in the Eastern Low-veld of South Africa, Peter began farming tobacco, a lifelong dream of his. Within three years of operating, Peter won the Golden Leaf Award for the highest yield per hectare in that region.
Peter's involvement in Christian outreach crusades steered him toward becoming involved in humanitarian aid work, which led him to a fateful experience in 1984 where he was left stranded at a relief and food distribution centre in Mozambique for 10 days, with no food and very little water.
Being exposed to poverty, extreme hunger, and ultimately death, at a place that was supposed to provide relief, Peter upon his return to South Africa, made the decision to dedicate his life to alleviate the suffering of the poor. Together with his wife Ann, they established Joint Aid Management. In just over 30 years Peter and Ann grew
Joint Aid Management into the phenomenal organization that it is today. We continue to honour the legacy that Peter has left.