JAM joins the wave against pollution in Sierra Leone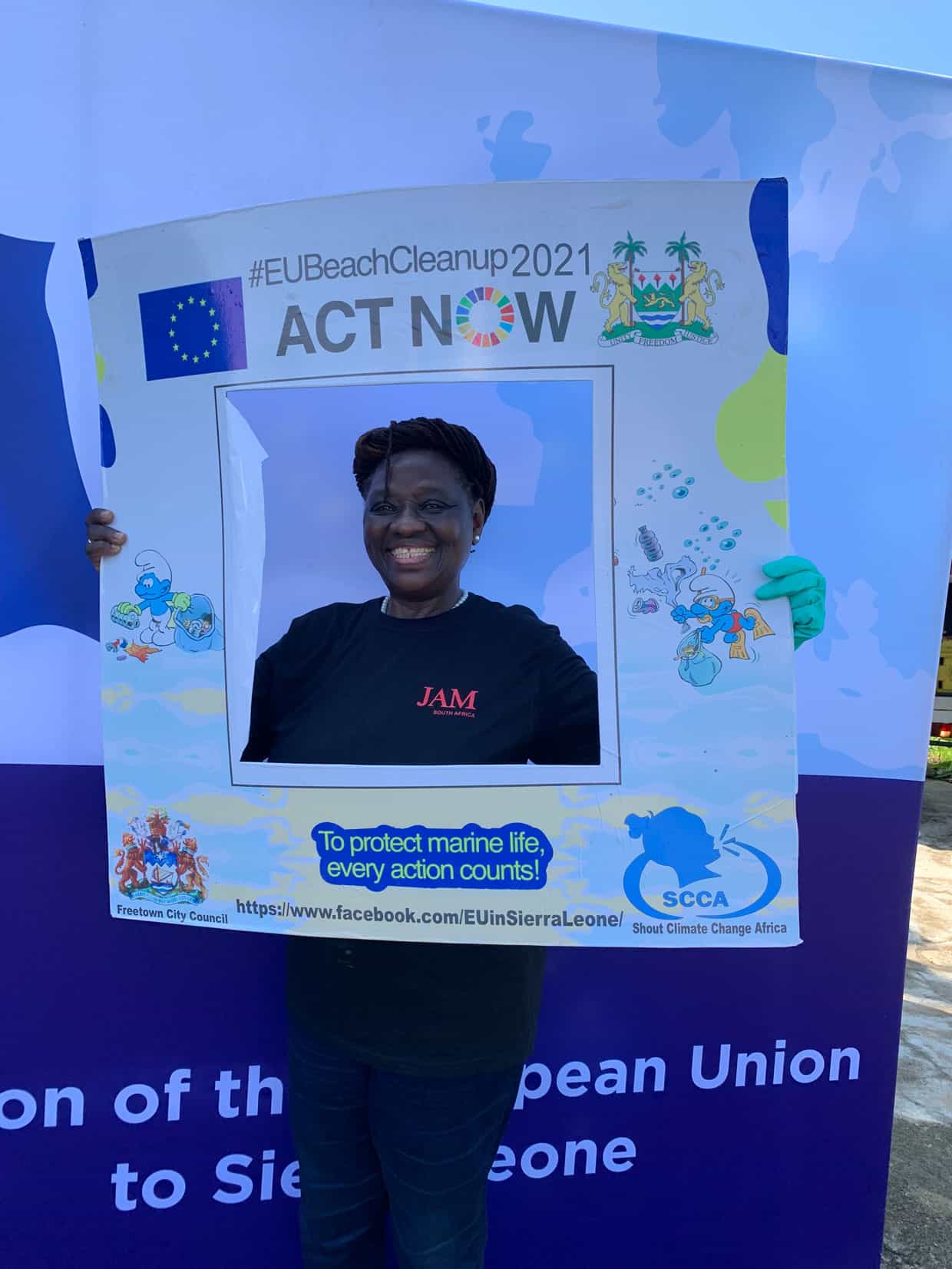 JAM joins the wave against pollution in Sierra Leone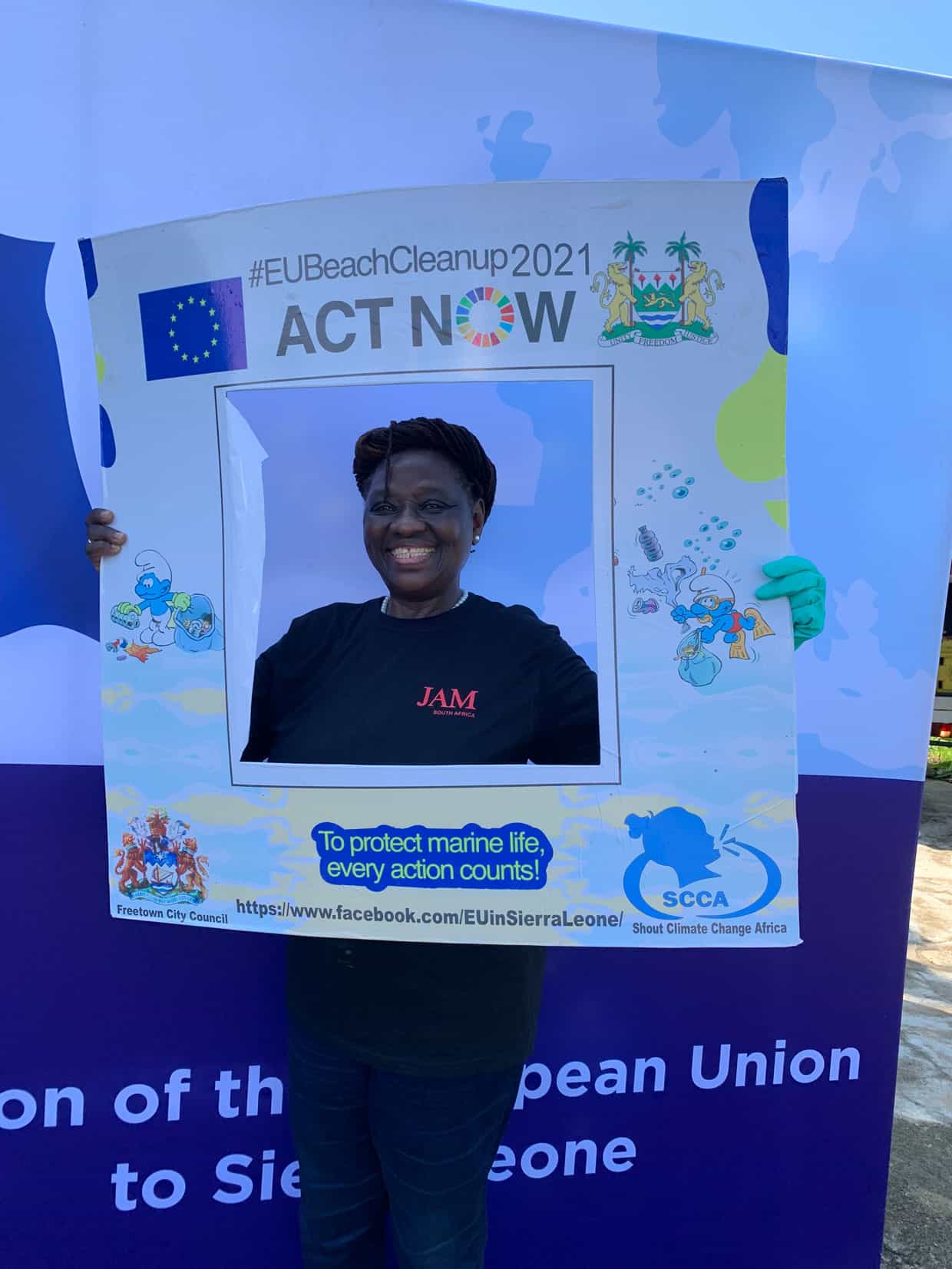 Riding the wave: Dr Mary Okumu got into the spirit of things to represent JAM and help to clear litter from Sierra Leone's Lumley Beach.
The government of Sierra Leone has long since recognised that climate change-related disasters severely affect the country's people and its environment and has continued to take remedial measures and action.

Flooding, drought, coastal erosion, deforestation and biodiversity loss in relation to waste management and growing population pressure continue to severely affect agriculture, animal husbandry as well as marine life on which the people of Sierra Leone depend.
JAM International recently joined the government of Sierra Leone, development partners, civil society organisations and the private sector to help clean the beaches during the European Union's annual #EUBeachCleanup campaign under this year's theme: "Together to protect marine life".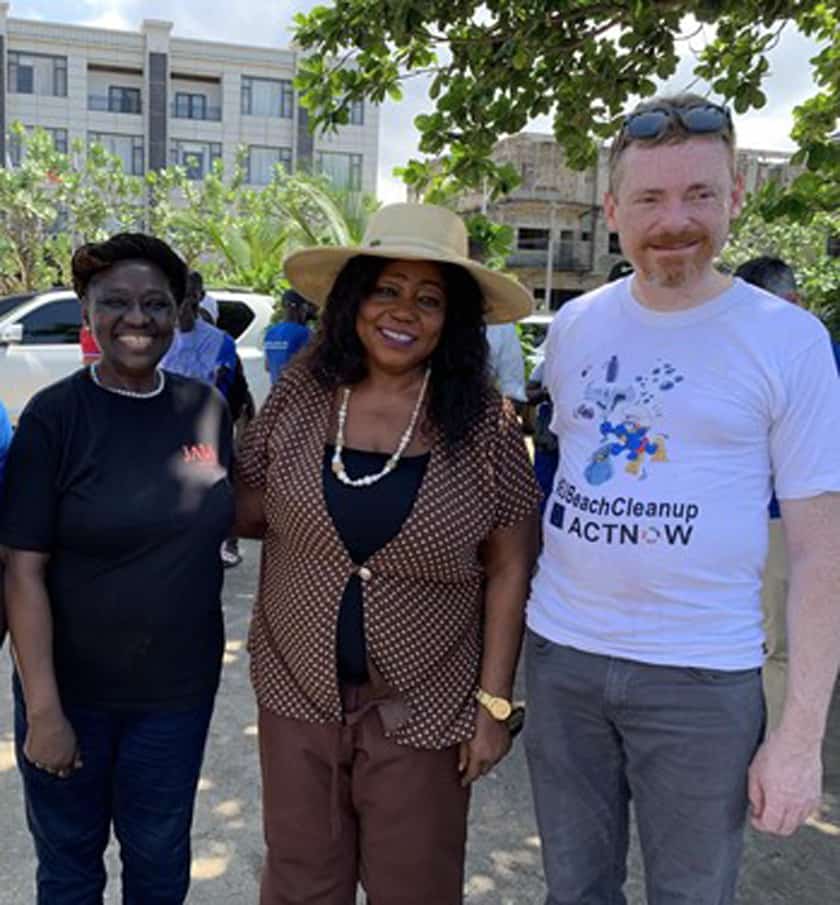 Team work: Dr Mary Okumu, the Minister of Tourism, Dr Memunatu Pratt and the EU Ambassador Manuel Alexander Muller
The action-packed event saw tons and tons of garbage removed at Lumley Beach, in the capital of Freetown. JAM was pleased to meet with EU Ambassador, His Excellency Manuel Alexander Muller, Freetown's Mayor, Her Worship Yvonne Aki Sawyer, the honourable Minister of Tourism, Dr Memunatu Pratt, Woody Umaru from the Sierra Leone Tourist Board, Mr Foday Swaray from Action Aid and Mr Sylvanus Murray, the president and CEO of the Advocacy Initiative for Development, which undertakes the recycling of plastics in this West African country.
JAM International was able to convey its own organisational commitment to climate change mitigation by sharing information about its mission and various programmes, emphasising its work in Sierra Leone.
JAM will be holding consultations with the ambassador as well as other stakeholders in exploring partnership opportunities encapsulated in the EU's clarion call for environmental action: "Together, we can turn a drop in the ocean into a wave of change."
Environmental protection intrinsically contributes towards JAM's Theory of Change, its programming framework and its future plans, such as using recyclable materials in construction for economic empowerment.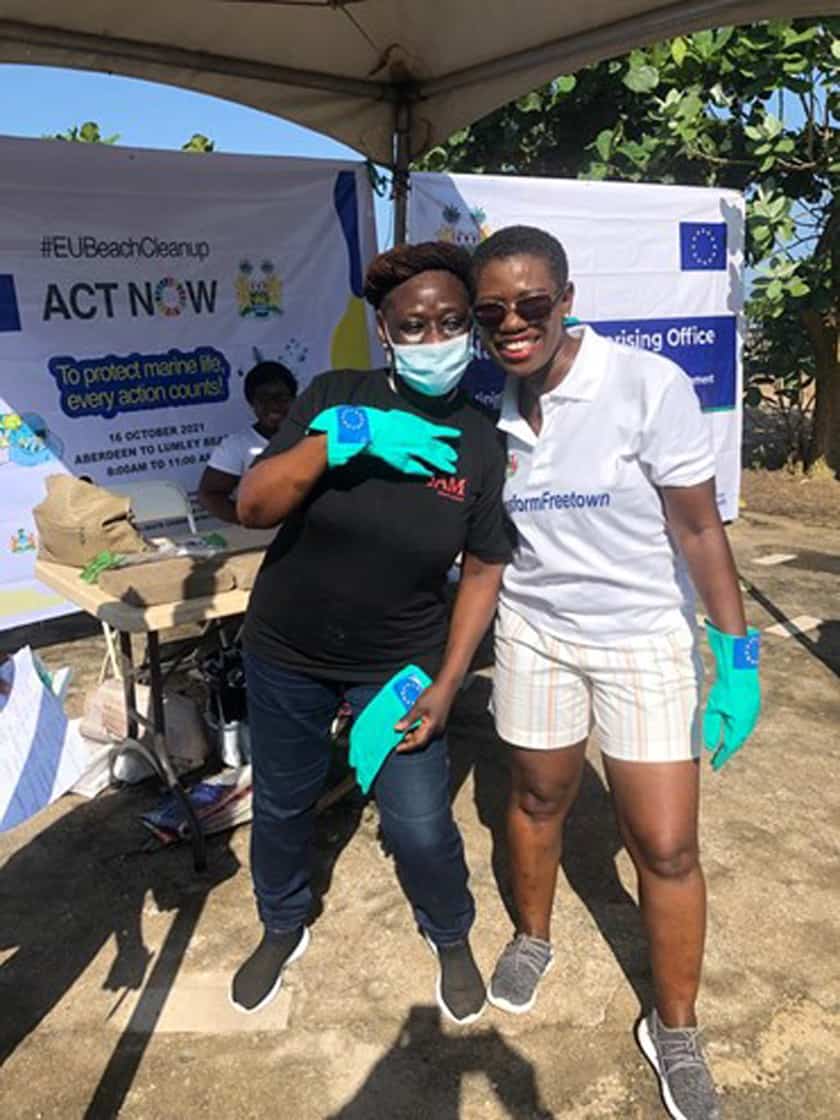 Dynamic duo: Dr Mary Okumu with Freetown mayor, Her Worship, Yvonne Aki Sawyer