IT'S A SIMPLE DREAM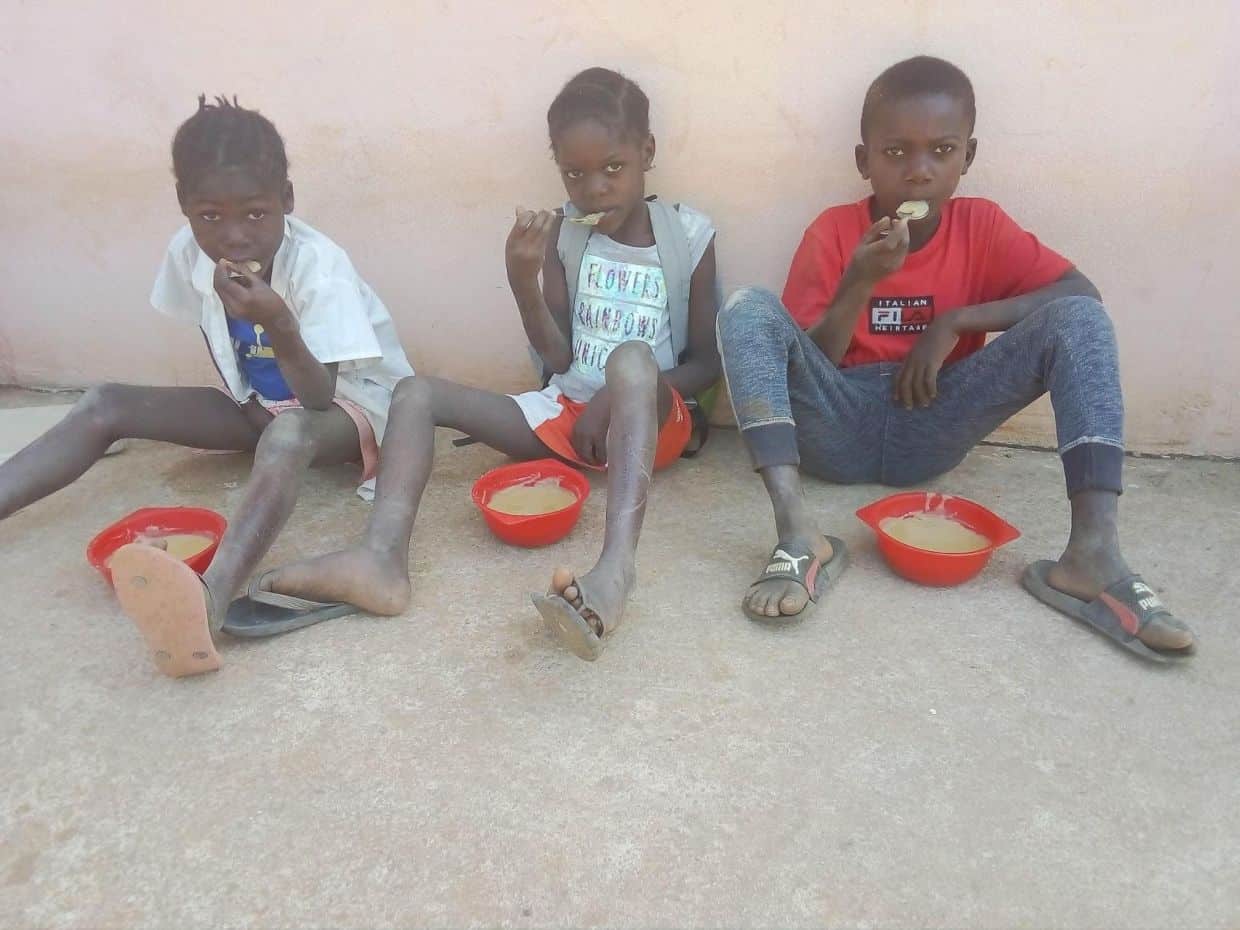 Manuel grins over his bowl of JAM porridge as he chats happily to us about his hopes and dreams.  At just ten years old, Manual already has a fiery ambition and a dream to become a teacher so that he is able to uplift children in Cassima village, Angola where he lives with his family. But, this bright, happy little chap with big dreams very nearly didn't make it to ten years old.
As a young child, Manuel was often very sickly with debilitating fevers and uncomfortable rashes. He was listless and often depressed. The source of Manuel's poor health stemmed from poor nutrition as his family is very poor.  Subsistence farming on the small piece of land his father owns means that food is dependent on weather conditions, and money, on the local market prices.
There have been many times in the past when Manuel's parents have struggled to feed him and his two siblings, only just able to provide one meal a day, and even that single meal is often nutritionally inadequate.
Despite these difficult circumstances, Manuel's family has done everything in their power to support his education, ensuring that he has the necessary supplies for success at school.
The turning point for Manuel's health came when JAM began to provide corn-soy blend (CSB) porridge for the children at Manuel's school. This porridge provides children with a nutritionally balanced meal fortified with the vitamins and minerals they need for healthy growth.
Manuel's health slowly improved and his ability to concentrate and absorb information improved as well.
"I look forward to breakfast every day!" says Manuel with a grin, "Having a full tummy helps me to focus on what my teacher is showing me." He says.
When the JAM team chatted to Manuel's mother, Teresa Nguvulo Maka, she also commented on the marked improvement of her son's health explaining to the team that Manuel no longer has the painful rash that had plagued him before he started eating the JAM CSB porridge.
The remarkable work achieved through the school feeding programme is impressive on a macro scale with over 800 000 children from seven countries benefiting from the programme. The real value of this initiative, however, is more intimately proven through stories such as Manuel's where an individual child's health has improved so much that he is able to go to school and get the education that will help him to break the cycle of poverty.
Join us in the fight against hunger and ensure that children are happy and healthy. To donate, please navigate to the "DONATE' button.