HOW JAM'S SCHOOL LUNCH CHANGED A BOY'S LIFE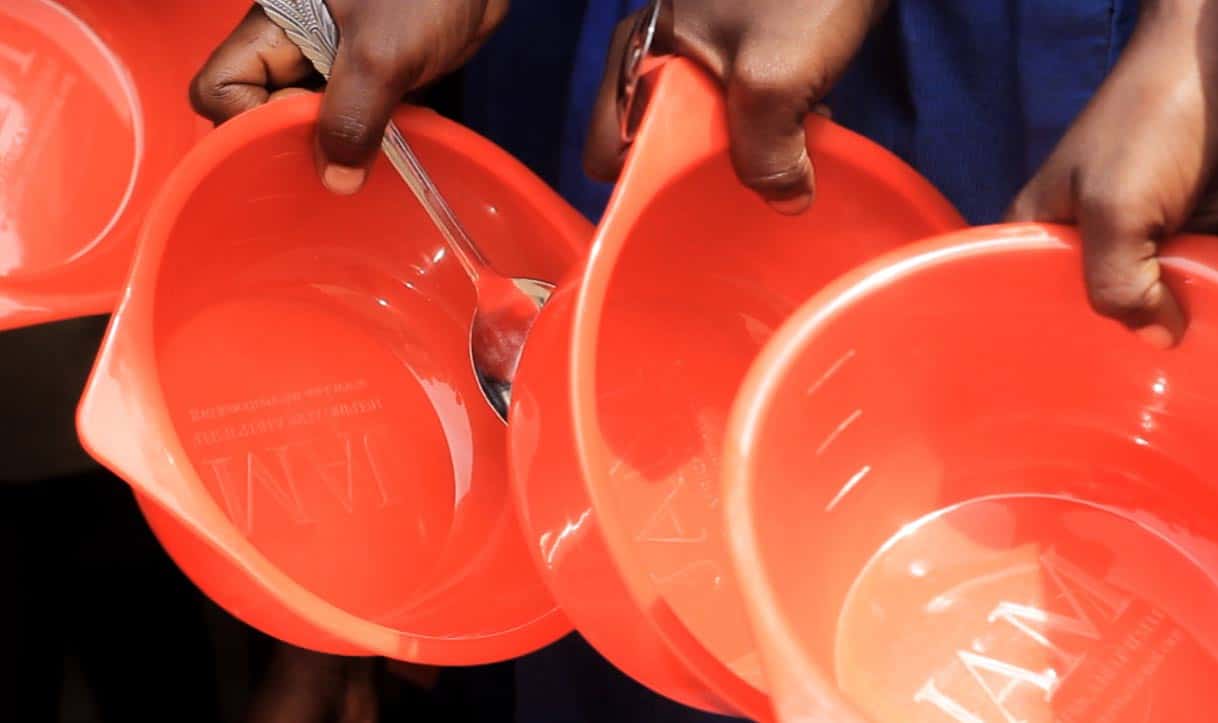 Many boys who skip school do so for social reasons, perhaps they prefer playing with friends or visiting exciting sights in their city. For Mohammed in Sierra Leone, his truancy was driven by something far simpler. Hunger. Mohammed's mother left him with his grandmother at age one.  Whilst his grandmother did her very best to provide for him, poverty and limited access to nutrient food meant that a full belly was a luxury Mohammed had seldom experienced.
To supplement his family's diet, Mohammed learnt to fish, and as often happens, he taught his friends to fish too.  The promise of a hot meal was too much temptation to resist for these children, and Mohammed would often leave school in the middle of the day to go to the river to try to catch dinner for his family.
Mohammed's behaviour and the negative influence he had on his friends earned him a poor reputation at his school, something that further dissuaded his attendance.
Then, one day, JAM's feeding programme started at Mohammed's school.
Every day, Mohammed was assured of a delicious hot meal, one that didn't take hours to catch!
Mohammed and his friends began to attend school regularly so that they could receive their meals. This regular attendance ensured that Mohammed received more education and, as he was exposed to more knowledge, Mohammed began to develop a love for learning.
Now, several months later, Mohammed is a model student who never misses a day of school.  He is in a much safer environment with adults who care about his future, providing him with the knowledge he needs to break the cycle of poverty.
If you are a JAM supporter, this story belongs to you.  Your contribution to the School Feeding Programme has changed Mohammed's and thousands of other children's lives.  Thank you! Your contribution is the reason these children have hope and are being educated so that they can rise above their circumstances and break the cycle of poverty.
If you'd like to make a donation and help feed a child, please click here.