GOOD NUTRITION HEALS A CHILD'S CONFIDENCE, AND HEALTH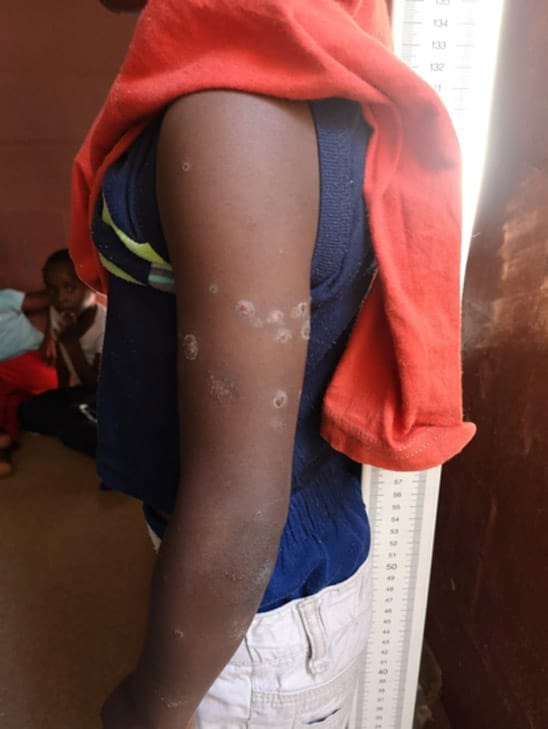 Every one of us remembers a time in school where a physical situation resulted in teasing.  Perhaps you fell and someone laughed, or you were too tall, too short… children tend to tease and the resulting shame can have long-lasting implications.
This could have been the story of a young boy called Vincent in the Western Cape of South Africa.  Vincent had suffered for many months with skin lesions on his head, arms, and legs.  In an attempt to protect him from being teased his mother often dressed him in long sleeve tops and trousers which became uncomfortably hot in the 30 plus degree Celsius heat that is common in the South African summer.
When little three-year-old Vincent joined the Bright Lights Educare centre, he was a shy and introverted child, keeping to himself and anxious about interaction with other children as he'd experienced a great deal of teasing about his skin condition in the past.
The Bright Lights Educare centre is a beneficiary of the JAM School Feeding programme which provides children with a nutritious corn and soy blend porridge.
Within a few months Vincent's skin condition cleared up, and he began to put on some weight.  His principal Mama Memory Gugu also noticed that he had increased energy and an interest in engaging with other children in the school.
"Vincent is happy, excited to attend school and has made some wonderful friends who he talks about all the time."  Says Precious Hondayemoto, Vincent's mother.
Precious's friends also noticed a drastic change in Vincent and approached Mamma Memory about admitting their children to the school.  This has resulted in more children attending Bright Lights Educare, which has provided Mamma Memory with the opportunity to educate more children in her community.
The power of the JAM School Feeding programme is driven by passionate people who give their time and financial support to ensure that thousands of children all over the world are receiving the right nutrition. 
In Vincent's situation, this nutrition not only provided him with a full tummy but has also given him self-confidence.  A priceless gift. 
To learn more about our nutritional school feeding programmes in South Africa, click here.