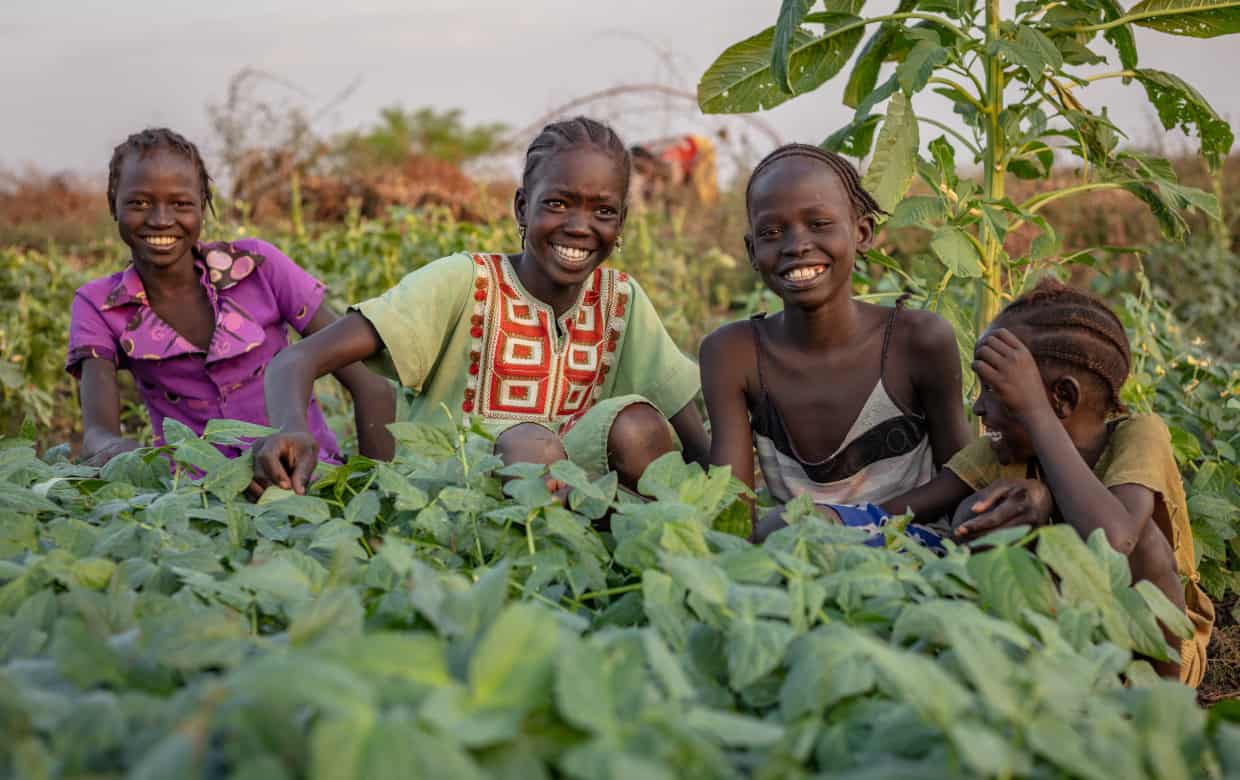 Help alleviate food insecurity
by donating to our sustainable
community agriculture and
nutrition gardens
DONATE
AN ORGANISATION THAT DELIVERS MAXIMUM IMPACT
As we move into the third quarter of our year, winter time in many African countries where access to food, warmth and health facilities become more pressing needs, we are focusing on our pillar: Food Security and Livelihoods (FSL).
The concept of food security and livelihoods, however, is not new. As Africans, we know that in many countries, through the ravages of colonialism, conflict, natural disasters and climate change people have lost land, livestock, assets and access to water and have been removed from their own farming practices. Many skills have been lost, with devastating results.
Because JAM aims to assist people in a dignified manner it is imperative that we respond to the immediate needs of people, stabilize communities and then share with them the resources that will allow us to exit that project, safe in the knowledge that they will be able to create sustainable livelihoods without us.
We are already doing this in various ways in this FSL pillar through general food distribution; supplementary feeding from vegetables grown in our projects; community gardens and farms; livelihood training; cash and food for work or building community assets, such as roads or stores; and assisting small-scale farmers to access markets.
PROJECTS MAKING A DIFFERENCE
In 2020, JAM was able to assist a total 710,893 people in these ways. In northwestern Uganda, JAM has been involved in the Imvepi Refugee Camp which caters for refugees from South Sudan. Our kitchen gardens provide nutrition to refugees but are also used to teach them how to cultivate and grow their own vegetables once they have moved out of the camp and onto farming land, provided by the Ugandan government.
The JAM Rwanda Vocational Training Centre trains vulnerable young people in diversified trades such as hairdressing, tailoring, culinary arts, masonry, motor vehicle mechanics as well as languages, entrepreneurship and computer literacy. Agricultural skills and kitchen gardening are also taught at the centre's model farm.
In Mozambique, JAM's Pambarra Farm in Vilankulo District, is used to train small scale farmers, parent teacher associations and University agricultural student internships.  The vegetables grown in our community farming are used to supplement the food we provide in our feeding programmes. The large greenhouse serves as a demonstration plot for teachers, small-scale farmers and agricultural workers and is also used to trial on different seed varieties.
In South Africa, gardens are being planted at Early Childhood Development Centres (ECD) and partnerships with suppliers of Reel Gardening packages and grow pod bags are being used to great effect. By focusing on food gardens, struggling centres are able to grow a variety of vegetables ensuring a diversified diet for children. An added bonus is that children are learning from a young age how to plant their own food.
Community food garden initiatives have the potential to alleviate hunger, eradicate food insecurity and generate income, the community concept creates social ties and builds the feeling of connectedness and belonging.  Ultimately, the provision of community gardens and household gardens offers the community an opportunity to better their livelihoods.
These projects are perfect examples of how JAM goes about listening to people and together with communities finds local solutions that work for them.
We are African people, providing African solutions to uniquely African problems with maximum impact. We believe in creating an Africa that Thrives!